What is Paper Dungeon Mazes?
Deep below the surface is a fiendish dungeon.  Thankfully, you are a brave Adventurer. Collect treasure, defeat monsters, and explore the maze. Beware of traps while find keys to unlock doors to hidden rooms.
Survive long enough to find the stairs leading down deeper to the next adventure or perish in the attempt!
All you need is this book, two 6 sided dice, and a pencil.
Fun for adventurers of all ages, either solo or sharing the quest together.
---
Purchase Choices
Digital Version
The digital version is a PDF you print at home which contains 40 mazes across 4 increasing difficulties.
Itch.io: https://gordgames.itch.io/paper-dungeon-mazes
Paperback Version
The paperback version is sold on Amazon and contains almost 100 mazes across 4 increasing difficulties.  Draw on the pages, mark it up, enjoy holding it.  These puzzles are unique and are not duplicates of any of the puzzles in the demo or PDF version.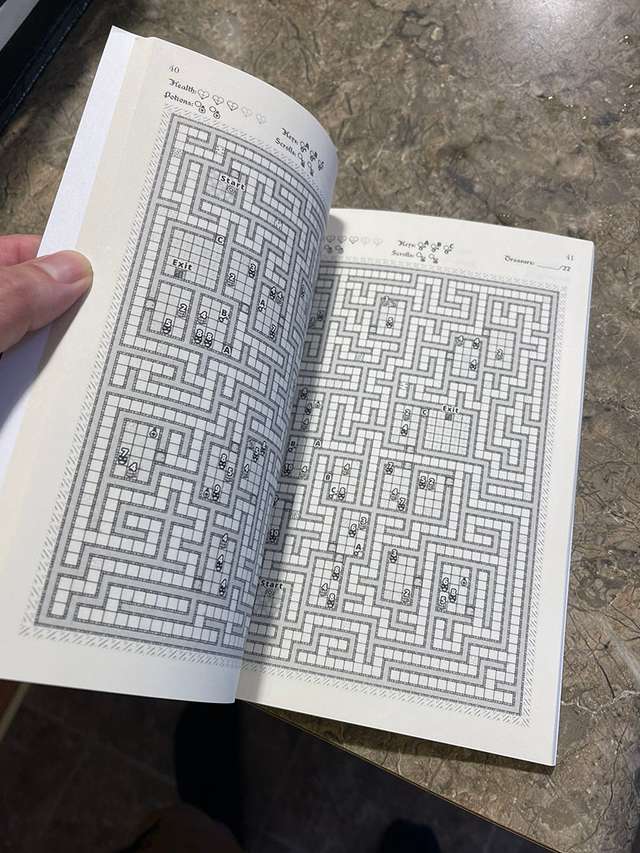 ---
Quotes
"We're going to be late to school today because we had to do two dungeon runs during breakfast." https://twitter.com/jonathanhirz/status/1564985689061462016