Spell Casting Comes To The Nintendo Switch!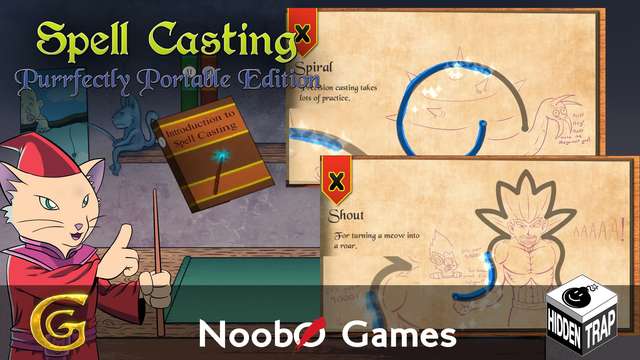 https://www.nintendo.com/en_CA/games/detail/spell-casting-purrfectly-portable-edition-switch/ Arriving June 28, 2019 on the Nintendo Switch!
Spell Casting is a family friendly line drawing puzzle game in which you are a young wizard learning spells in the comfort of your home thanks to Wizardly Distance Education!
Practice casting spells by tracing out the patterns in the spell books using your finger on the touchscreen. Earn a 3 star rating in each spell to unlock the exam.
You'll need to remember the previously learned spell shapes to pass the exam and unlock new spell books!